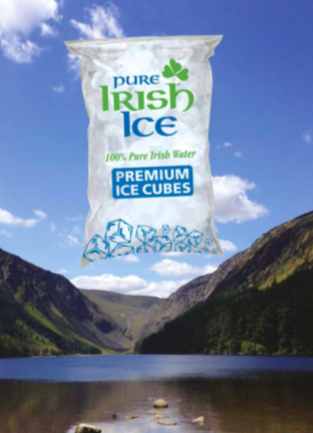 Pure Irish Ice is the only Irish Ice Manufacturer focussing on the retail trade in Ireland. Our current ice making facility is based at Greenogue Business Park, Rathcoole, Co Dublin from where we deliver the best quality Ice products and provide a professional service.
ANNOUNCEMENTPure Irish Ice is moving to a new 13,000 square feet facility to be know as The Ice Depot in Baltinglass. A new multi million investment will see this facility open in late Q1 of 2022.
Our premium Ice serves as a pure refreshment to any drink on any occasion. Made from 100% Pure Irish water. Great tasting and refreshing. Best for using in ice buckets, chilled soft drinks and spirits. We supply retailers, businesses and the Events Industry. We supply 1kg , 2kg and 10kg standard & large cubes and crushed ice to keep things cool!
With a range of high quality Ice products you can be sure we can help with whatever your enquiry.